Auto FE Updater
Update Configuration File - Command Line

This entry contains any command line options you wish to pass to the application. This could be such things as /runtime or work group file /workgrp for security. If you're not sure what this means then you likely don't need anything here.

For a detailed set of command line switches see the bottom section of Command-line switches for Access. While this is for Access 2007 the switches haven't changed significantly since at least Access 97.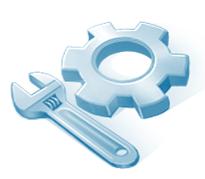 Granite Fleet Manager - the best designed fleet maintenance tracking and management system available