Auto FE Updater
Downloads

USE THIS UTILITY AT YOUR OWN RISK.

Also visit the Licensing page.

Download the latest version

Version 3.21 (Zip) - 2013-11-25 (774 kb, 26,761 lines of code)
Version 3.21 (Windows Compressed Folder) Download if you are unable to extract the files from the Zip file and do not have Winzip, WinRAR or similar installed on your system. The Windows error message is "File skipped unknown compression method?"

Update list

Added additional option on Add Server to local Intranet Zone screen to avoid the ugly "The Publisher could not be verified. Are you sure you want to run this software?"
Fix for Run Time Error 326 "resource with identifier version not found" when fetching version properties
Can press F12 at selected error messages to ignore message in the future
Can handle registry error messages using option in Seldom Used update form
Correct server shortcuts automatically although with a warning message to the master user
Handle Windows 7 junction points found in folder to be created. Only a problem in Windows 7 64 bit edition.
Fix bug in View BackEnd Users and move the Access and SQL Server databases to top of screen.
Handle Access 2013
Fix for Automation error The profile for the user is a temporary profile.
Increased workstation ID length in AutoFEUpdater FE.mde

As it has been a significant length of time since the last release I will be happy to increase your annual subscription an appropriate length of time.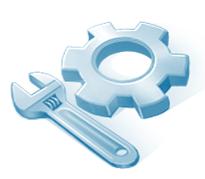 Granite Fleet Manager - the best designed fleet maintenance tracking and management system available